PRIVATE SURF SCHOOL LESSONS IN NEWQUAY
Private Surf School Lessons At Lusty Glaze Beach In Newquay
Private Surf Lessons at Lusty Glaze Beach Newquay
Learn to surf in Newquay on one of Our Private Surf Lessons at Lusty Glaze beach in Newquay are a great way to get an introduction to surfing and how to enjoy the beach and the waves safely.
We are located on one of Newquay's only privately owned beaches which gives you the exclusivity and space required to progress and master the waves.
We provide surf lessons in Newquay on Lusty Glaze Beach, which was fortunate to win the Sunday Times Beach Beach Of The Year Award 2017.
Newquay is the surf capital of the UK and the home of British surfing.
Our private surf lessons at Lusty Glaze are catered for all ages and abilities. So why not give it a go!
During the lesson, we will provide you with the basic techniques on the beach before hitting the waves. Our Foam Boards provide great stability and progression. We aim to get you to your feet by the end of the lesson. Surfing is a fun family activity to get the whole family together!
Lusty Glaze beach offers the best place to learn to surf in Cornwall and with it being exclusively licensed out to ourselves, we are the only surf school on the beach front.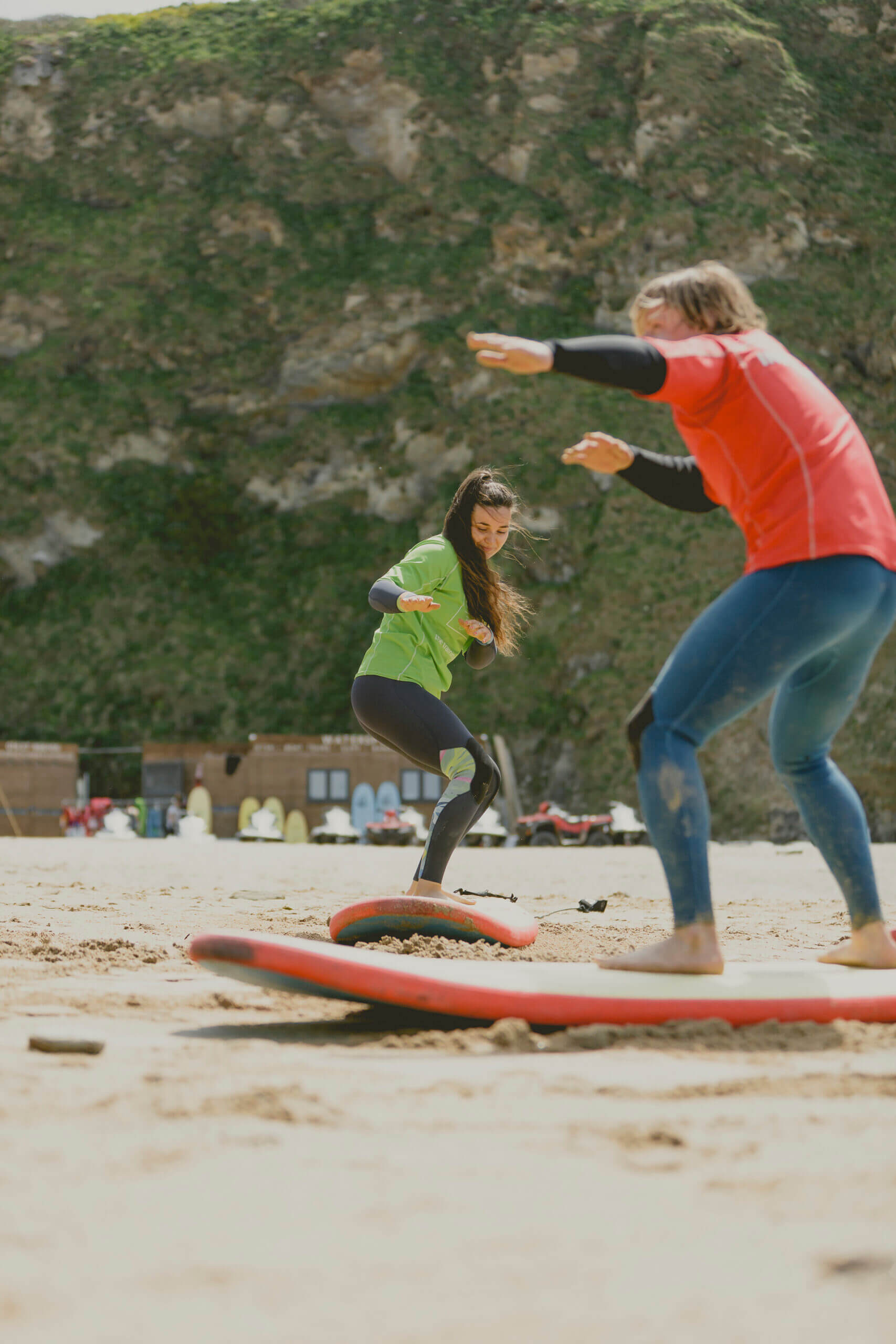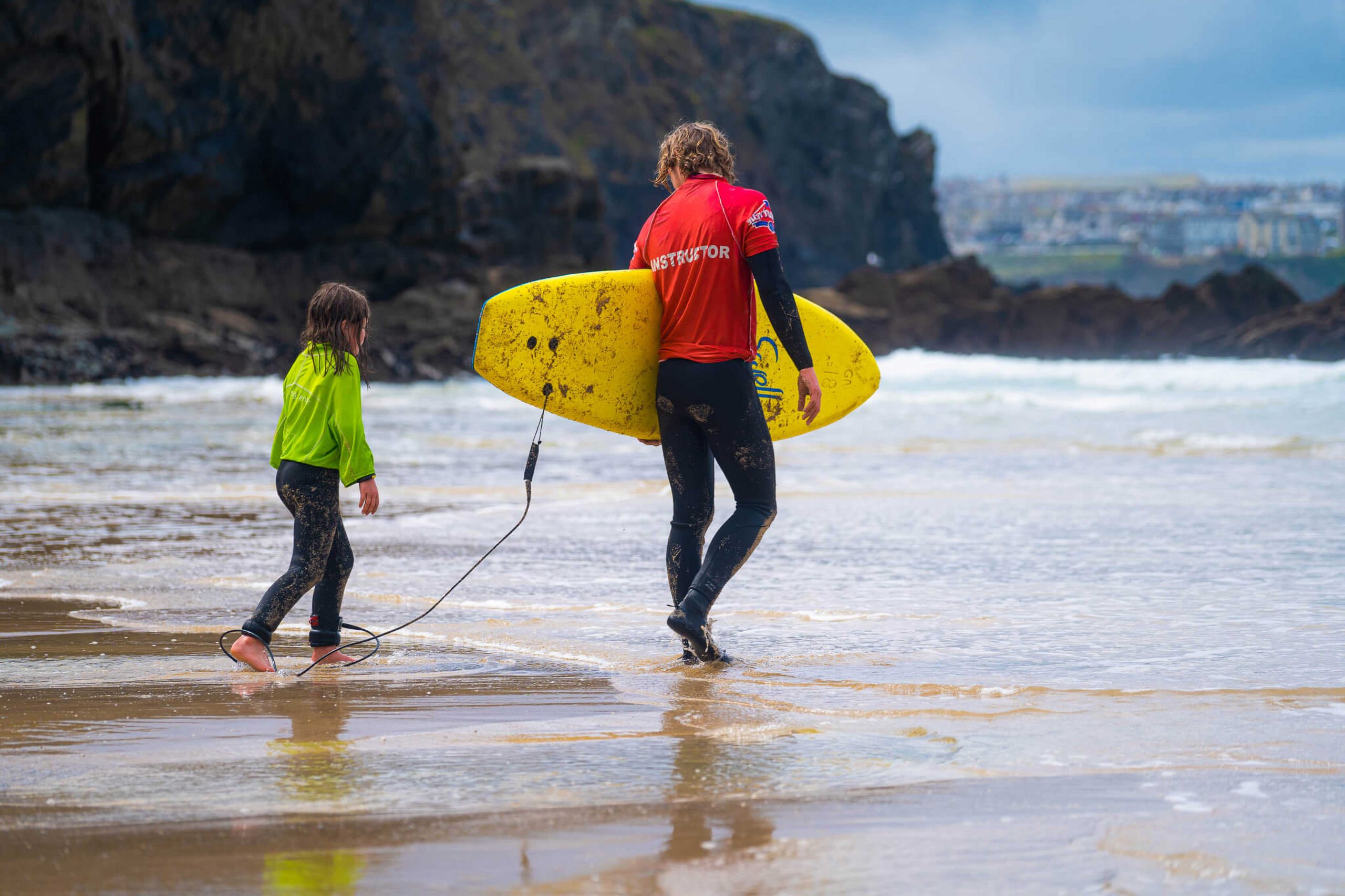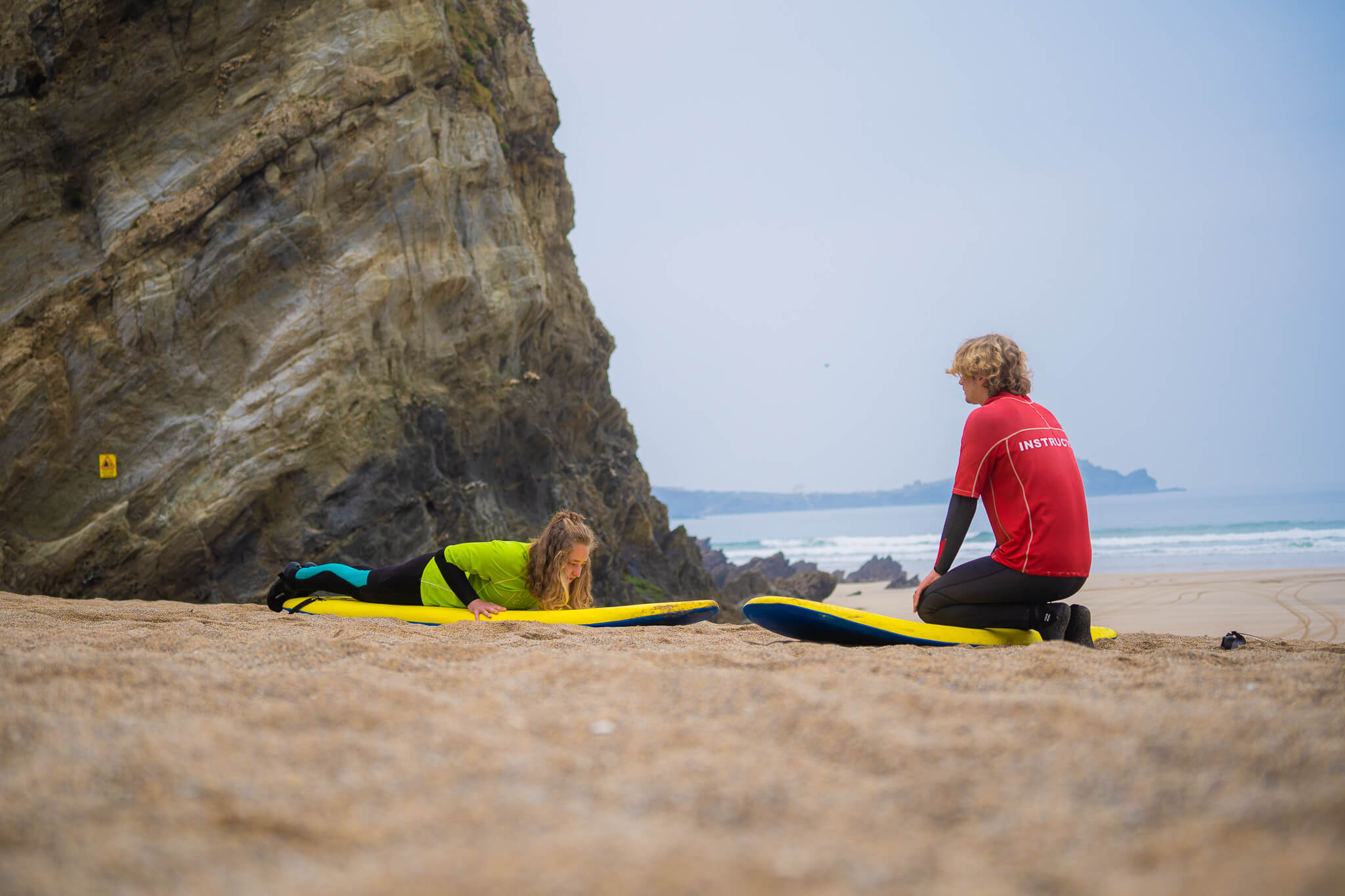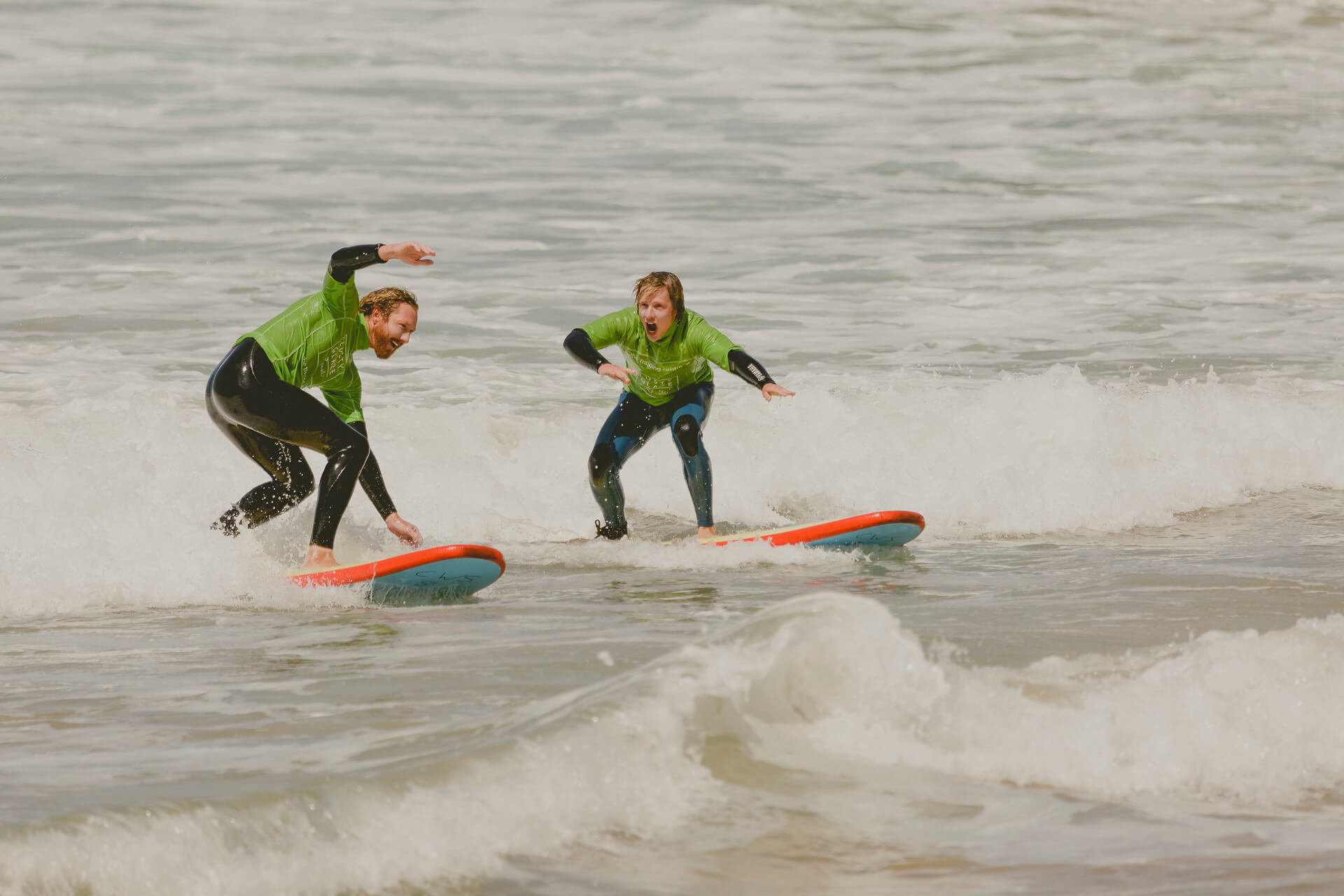 All our surf school lessons are taught by qualified surf instructors, so if you are looking for a surf school in Newquay, you will be looked after and in safe hands which adds to the epic experience of a surfing lesson at Cornwall Waverunner Safaris.
Our taster surfing lessons are aimed at total beginners and will introduce you to this super cool and fun sport.
Being a surf school we provide everything you need, all you need to bring with you is a towel and swimwear. All other equipment is provided. We are located on the beach no long walks to the find the surf with us!
Located on the beach
On site changing rooms
All equipment provided
Small groups
Safe storage
Private beach
Award winning location
Great Facilities
No long Walks
THE ADVENTURE STARTS HERE!
Surfing lessons are a great activity to do on your own, as part of a group or with your family.
Our surf school will cater for your needs and help you regardless of your ability. Surfing is the perfect activity for a fun day out that is ideal for individuals, small groups of friends or families.
Private lessons allow you to hire your own surf coach and tailor the lesson to perfectly suit your needs and requirements.
Beginner Surf Lessons
Improver Surf Lessons
One to One Surf Lessons
Family Surf Lessons
Group Surf Lessons
Help & Advice
Your First Surf Lesson?
If you are looking for your first surf lesson in Newquay, look no further.
Our surf coaches will show you what to do and give you all the help you need to get you on your feet and riding your first wave!
Our surf lessons are designed to help you feel at ease and give you the best chance of catching your first wave.
Surfed Before But Want More Coaching?
Our surf coaches are here to help you get the most from your 1:1, let us know what you want to get from your private surf lesson, and we will put together a package to help your progression as a surfer.
Price
1:1 £105pp


1:2 £65pp




1:3 £55pp




1:4 £45pp
Are you ready to learn to surf?
Book your surf school lesson online today!
If you cannot see a time available that you would like to book, please give the team a call on 01637 806 106
Please remember when booking your time that you will need to arrive a minimum of 30 minutes before the start time.
The time of your booking is the time that your session will start on the water.
If you are late, you will potentially miss your slot with no refunds given and full payment taken.